Liferay, Inc. was founded in 2004 in response to growing demand for Liferay Portal, the market's leading independent portal product that was garnering industry acclaim and adoption across the world. Today, Liferay, Inc. houses a professional services group that provides training, consulting and enterprise support services to our clientele in the Americas, EMEA, and Asia Pacific. It also houses a core development team that steers product development.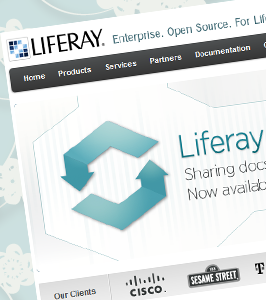 Liferay Portal is a free and open source enterprise portal written in Java and distributed under the GNU Lesser General Public License and proprietary licenses. It is primarily used to power corporate intranets and extranets.
Liferay Portal allows users to set up features common to websites. It is fundamentally constructed of functional units called portlets. Liferay is sometimes described as a content management framework or a web application framework. Liferay's support for plugins extends into multiple programming languages, including support for PHP and Ruby portlets.
Although Liferay offers a sophisticated programming interface for developers, no programming skills are required for basic website installation and administration.
Liferay Portal is Java based and runs on any computing platform capable of running the Java Runtime Environment and an application server. Liferay is available bundled with a servlet container such as Apache Tomcat.
Liferay Portal was, in fact, created in 2000 and boasts a rich open source heritage that offers organizations a level of innovation and flexibility unrivaled in the industry. Thanks to a decade of ongoing collaboration with its active and mature open source community, Liferay's product development is the result of direct input from users with representation from all industries and organizational roles. It is for this reason, that organizations turn to Liferay technology for exceptional user experience, UI, and both technological and business flexibility.
Liferay, Inc. was founded for a purpose greater than revenue and profit growth. Each quarter we donate to a number of worthy causes decided upon by our own employees. In the past we have made financial contributions toward AIDS relief and the Sudan refugee crisis through well-respected organizations such as Samaritan's Purse and World Vision. This desire to impact the world community is the heart of our company, and ultimately the reason why we exist.