Android powered phones and handheld devices provide greater convenience to its users. Google has always come up with software that enhances user experience. Android has been a preferred choice by both users and developers as if you think about the applications that are already there or the scope of development, you cannot that only sky is the limit. If you are an android developer, and you know what you are doing, then there is no stopping you. Google and the Open Handset Alliance developed this open source software to mix technology with trend and produce something that is simply amazing. The communities of developers for android are always ready to come up with something new and interesting. These factors have made android development such a lucrative business prospect.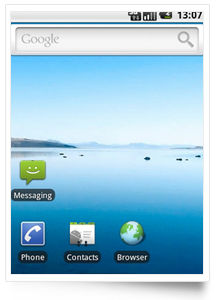 From this commitment, Android is born, the first complete open source free mobile platform. Android allows programmers to write managed code in Java based languages which utilize Google developed Java libraries. Android has the power to completely alter the look and feel and functions of a mobile device. The beauty of Android is that third party apps can be created with Java & Android framework.
Since we have been in the domain of Mobile Application Development for quite some time for all the major platforms including Blackberry, Symbian, Iphone and others, Mindfire Solutions was one of the first companies in India to launch offshore Android application development when the official Android SDK was released..
Understanding that the opportunities and possibilities are endless for all customers with Android Custom application development, we at Mindfire Solutions ventured into providing expert offshore Android application development services. Our specialised team of Android consultants and Android developers team consists of over 11 Android Experts and we have pooled 16 years of cumulative man-year experiences in Android programming and Android development services. Our Android developers provide these diverse services from our Advanced Development Centers in India.